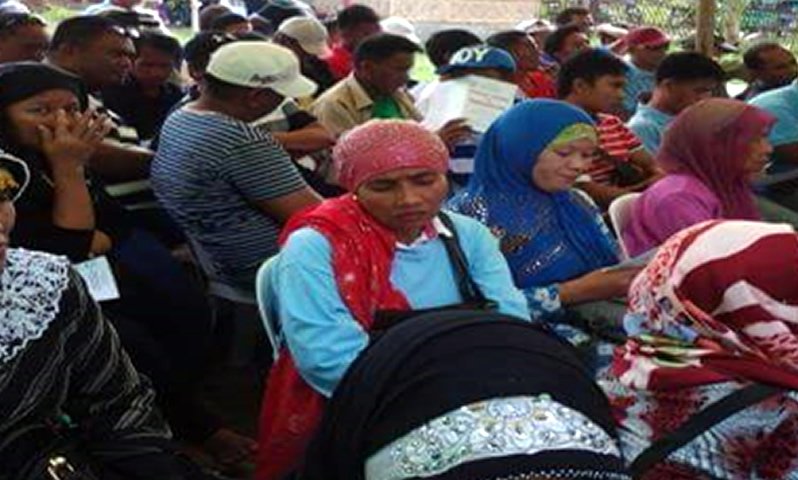 Passage of BBL in the state of oblivion
CAMP DARAPANAN, SULTAN KUDARAT, MAGUINDANAO- A delegation comprising MILF Peace Implementing Panel Chair Mohagher Iqbal , Bangsamoro Transition Commission (BTC) Chair Ghazali Jaafar, other BTC commissioners and MILF officials met last Thursday (September 14) at Malacañang with President Rodrigo R. Duterte , Senate President Koko Pimentel , Speaker HoR Pantaleon Alvarez , OPAPP Sec. Jess Dureza , DND Sec. Delfin Lorenzana , National Security Adviser Gen. Esperon and other key government officials supposedly to discuss the passage of the new Bangsamoro Basic Law (BBL) but the said meeting ended without assurances on the timeline of the enactment of the proposed law from the government.

Luwaran tried to get an information from the MILF delegation for comment but refused to make comment.
When asked for comment, the MILF Peace Implementing Panel Chairman Iqbal answered, " Has bi Allah wa naimal wakeel", meaning, " Allah is sufficient to us...He is our Protector."
But according to information we got from other sources, what was discussed during the meeting was about charter change to give way to federalism and other issues on peace and security. No mention on the fate of BBL.
It is to be noted that the said law is already in congress awaiting sponsorship from members of the House of Representatives.
Pres. Duterte during the turn-over of the new draft BBL promised to husband the passage of the law and tasked Speaker Alvarez and Senate President Pimentel to lead the filing in both Chambers of Congress. All of them were only" statement that remains to be seen.
Luwaran conducted a random interview with the different sectors of the Moro community and all of them shared common sentiments on how the government manage the peace process with the MILF, and according to them the keyword is " SINCERITY ".