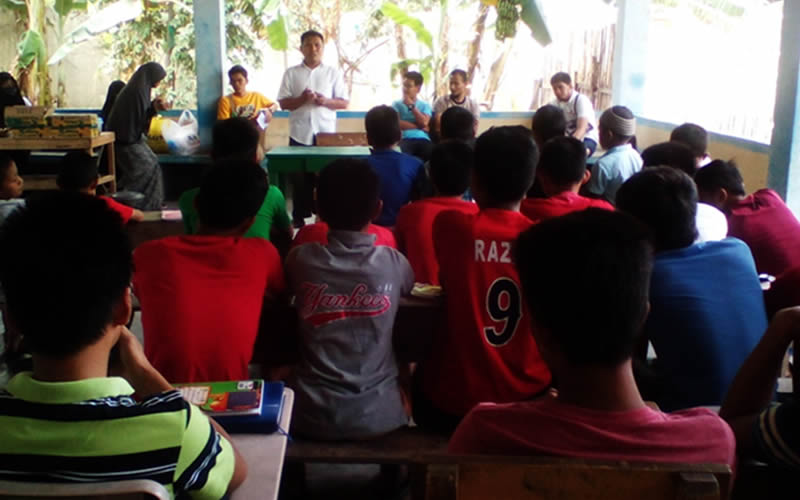 AFHSP hails YDP outreach program
The Al-A'mal Foundation for Humanitarian Services in the Philippines (AFHSP) hailed the outreach program conducted by the Youth Development Program (YDP) inside the campus of AFHSP located at Bubong, Kalanganan 2, Cotabato City on February 13, 2016. 
"We are very grateful for this initiatives and efforts," Shiekh Mohammad Zainudin, a teacher of AFHSP said.
"This is one of the responsibilities of Muslims to help people regardless of ethnicity, religious identity, organizational and political affiliation," Zainudin said.
In response to the recognition and appreciation by the AFHSP, Ustaz Farhan Zamora, another teacher of AFHSP said, "We pray to Allah that He will give you rewards for every sweat you had, every effort you made, every step you took just to be here, just to make this activity realized." 
"Being thankful is all we can do in response to this well-appreciated initiative," added Zamora.
This outreach program was conducted to provide basic necessities for 27 orphaned students of AFHSP, explained Alimudin Pinamaluy, BDA-CenMin YDP Coordinator.
"A ma'lumat (quiz bowl) was also part of the program where some students participated", said Pinamaloy.
"During the contest, the students were grouped into 4, namely: Abubakar, Umar, Uthman and Ali", Pinamaloy also said.
"As a result, Group Umar took the 1st place, Abubakar 2nd place, and Uthman was 3rd among the four groups", emphasized Pinamaloy.
Foods were also served to both students and teachers.
YDP is among the eight major programs of BDA conceptualized by BDA-CenMin as proponent region.