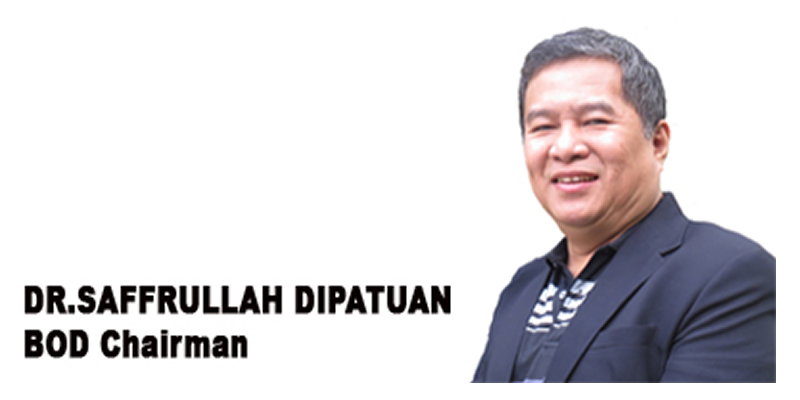 BDA chair reminds agency's personnel about challenges in its development track
During the General Orientation Training and Planning Workshop (GOTPW) on Bangsamoro Advance Program (BAP) conducted by Bangsamoro Development Agency (BDA) at Waterfront Insular Hotel, Davao City last March 13-18, 2016, BDA Chairman Dr. Saffrullah M. Dipatuan reminded the agency's staff and volunteers about the challenges on its development track.
The GOTPW serves as orientation and planning of the agency's staff and volunteers on BAP for implementation this 2016.
BAP is a Bangsamoro Assistance for Development and Community Empowerment which is the BDA's latest undertaking in its development intervention under the Mindanao Trust Fund-Reconstruction and Development Program (MTF-RDP).
As an agency established in accordance with the Humanitarian, Rehabilitation and Development Aspects of Government of the Republic of the Philippine (GRP)-Moro Islamic Liberation Front (MILF) Peace Agreement of June 22, 2001, Dipatuan said, "We have to make sure that what we are doing is in support to our peace process efforts".
"This is the reason why there is a need to align our efforts with the progress of the peace negotiation," Dipatuan stressed.
"In the process of our project implementation, we have to be mindful of the likely possibility that our efforts could become counter insurgency if we are not careful",
Dipatuan also said.
"It is important therefore to ensure that each and every one of you is fully aware of the general condition of our peace process with the Philippine government," he added.
Dipatuan also highlighted the status of the peace process between the Government of the Philippine (GPH) and the Moro Islamic Liberation (MILF) that according to him is currently under stalemate with the non-passage of the Bangsamoro Basic Law (BBL).
He also emphasized the latest statement of His Excellency President Benigno S. Aquino III blaming Senators Juan Ponce Enrile and Senator Ferdinand 'Bongbong' Marcos were the ones who blocked the passage of BBL.
According to him, while there is some degree of truth in this statement, is not however the whole truth as there is a seemingly a grand conspiracy between the Executive and Legislative Branch of government in making sure that BBL is effectively blocked or, at least, mangled beyond recognition even if it had been enacted into law as the Basic Law for the Bangsamoro Autonomous Region (BLBAR).
Taking into consideration that BDA as development agency is a fruit of negotiations between the GPH and the MILF, Dipatuan made his observation on the non-passage of BBL to remind the participants that the political and development tracks of the peace process must go hand-in-hand.