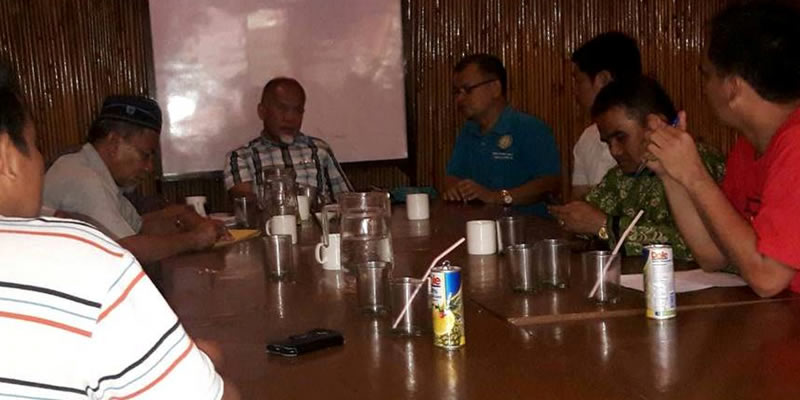 Ulama urged to be organized, take part in community dev't
An official of the National Commission on Muslim Filipinos (NCMF) representing the Ulama (Islamic scholars) sector urged fellow religious leaders to be organized and take part in developing their respective community.
In a special consultative meeting with select Ulama of General Santos City held last Saturday (April 17) NCMF Commissioner Sheikh Abdulhadi T. Daguit cited that Ulama can also participate in development efforts aside from providing Islamic knowledge to Muslim communities.
"You may organize yourselves and take part in developing our communities," he said.
The Commissioner looks forward for the Ulama to be organized and get accredited and engaged with the NCMF in implementing community development initiatives that shall be funded by Waqf (endowment), assistance for charity provided by benevolent Muslims from the Middle East.
Daguit related that the NCMF made a unified curriculum of Madaris. He added Madaris shall be registered with the NCMF and may avail some assistance for the improvement or capability enhancement of the Asatidz (Madrasah teachers) in the future.
The Commissioner said the NCMF may also make criteria for Imams and Asatidz to screen who are qualified or not for their tasks in the Muslim communities.
Daguit also looks forward for the Ulama to be involved in Halal industry development. Advancing the Halal industry is one of the thrusts of the NCMF.
"We must start to think how we can make our own products and improve those," he said and added that even Ulama can join in business. 
NCMF Field Director Atty. Guialil Kanda said registration of the Asatidz and Madaris needs resolution from the Commissioners. He explained that the Commission may also make a resolution to create a selection board for the Imams.
He reiterated the importance of organized Ulama group that can be tapped in handling waqf and developing Halal industry. 
"Whenever there will be blessings, it will be great advantage that there is group that will handle the distribution to target beneficiaries," Kanda said.
 He noted that the Ulama are the most respected individuals in the Muslim communities and have credibility.
Sarangani Province Madaris program manager Ustadz Abdulbayan Laguialam said one way of improving the Madaris is to have partnership with TESDA that can provide skills training for Madaris students and out-of-school youth.
During his courtesy visit to the Bangsamoro Transition Commission (BTC) last month, BTC Chairman Mohagher Iqbal told Daguit that the NCMF and the BTC can work together for the high interest of the Bangsamoro people. Daguit is one of the newly-appointed NCMF Commissioners.