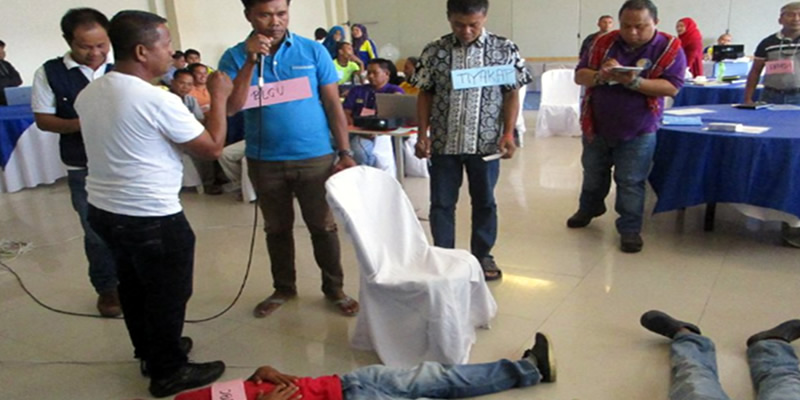 RHRC trains grassroots monitors on human rights and report mechanisms
The Regional Human Rights Commission (RHRC) of the Autonomous Region in Muslim Mindanao (ARMM) held the three-day Training on Human Rights and Report Mechanisms for Grassroots Monitors at EM Manor Hotel and Convention Center in Cotabato City on August 16-18, 2016.
Community-based volunteer HR monitors from different towns of the ARMM actively participated in the activity which enhance their capability in monitoring violations of human rights particularly during conflict situations.
RHRC Chairman Abdulnasser Badrudin welcomed the delegates and cited the importance of grassroots monitors as watchdogs for any violations on the rights of the constituents of the ARMM.
Commissioner Alikhan Abuat, a Shariah Counselor, briefed the participants about RHRC and its mandates.
The participants learned the gender and other forms of sexual-based violence, torture and the grave child's rights violation. They were also oriented on the obligation of the state to protect the rights of its citizens.
Part of the lectures were about the International Humanitarian Law and the Rights of the Internally Displaced Persons.
During the second day of the training, the discussion and workshop were devoted on Human Rights Documentation and Reporting Mechanisms.
Before the sessions ended, the participants planned their activities on how they will strengthen the monitoring of human rights violations in the respective communities.
They expressed gratitude to the organizers for the knowledge imparted to them.