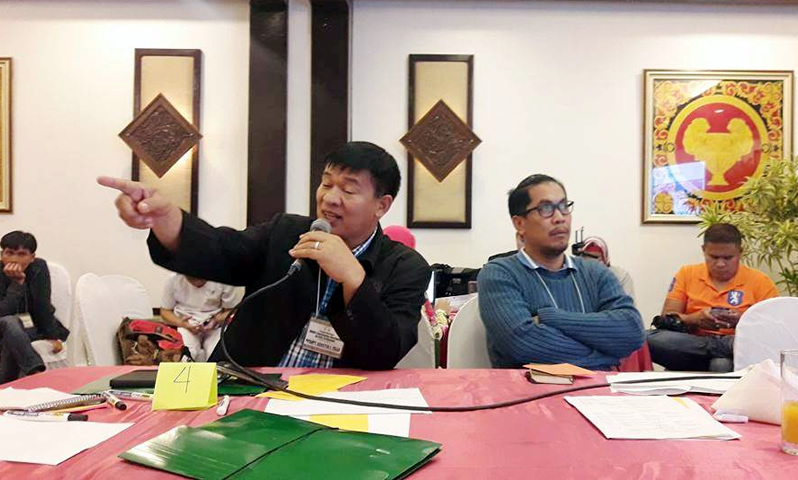 Political rivalries, land disputes top as drivers of 'rido' in ARMM
COTABATO City – The Regional Reconciliation and Unification Commission (RRUC) Executive Director Abdulbasit Benito said that "political rivalries and land disputes are the top drivers of 'rido' (clan feud) in the Autonomous region in Muslim Mindanao (ARMM).

Benito said "a total of 235 unsettled rido are recorded in ARMM as of 2017, 91 in Maguindanao, 88 in Lanao Del Sur, 38 in Basilan, 15 in Sulu, and three in Tawi-Tawi."
Benito however said that political and business rivalries, land disputes, and drugs-related conflicts could be addressed by internal power sharing arrangements and signing of the covenant.
"Involvement of trusted leaders to facilitate the dispute settlement is also a key conflict resolution strategy in the region, and the key leaders may also explore alternatives," Benito said.
Noraida Chio, Senior Program Officer of the Asia Foundation (TAF) is also worried by the worsening horizontal and vertical conflict in ARMM despite the peace-building efforts.
Meanwhile, Yusoph Lumambas, Secretary General of UNYPAD, said that rido is increasing because of the structural violence. He believes that the conflict must be addressed by different levels of authorities simultaneously.
"The national government must focus on addressing the historical injustices to the Bangsamoro. There is also a need to strengthen law enforcement and improved local governance," Lumambas stressed.
"The CSOs, government agencies, and Moro revolutionary groups must collaborate in preventing and mitigating conflict through dialogue and advocacy," he added
In ARMM, other concerns are competition for scarce resources and political influence are among of the major drivers of the conflict.
The role of ACRMS and TAF is to prevent and mitigate the conflict.
Datu Romeo Sema, Chairman of the RRUC, disclosed that these issues were presented during the joint planning workshop on September 11-14, 2017 in Davao City. The workshop was aimed at strengthening the approaches on 'rido' settlement in ARMM.
The members of ARMM Regional Coordination Mechanism on RIDO Settlement (ACMRS) are the RRUC, Armed Forces of the Philippines (AFP), Philippine National Police (PNP), United Youth for Peace and Development (UNYPAD), Tiyakap Kalilintad Inc. (TKI), Maguindanao Taskforce Reconciliation and Unification Council (MTRUC), Confederated Descendants of Rajah Mamalu Incorporated (C-DORM), and MILF-CCCH.
The Center for Humanitarian Dialogue (CHD) and The Asia foundation (TAF) provides the logistic support for the workshop. They expressed their commitment to backing-up the implementation of the three-day planning workshop.