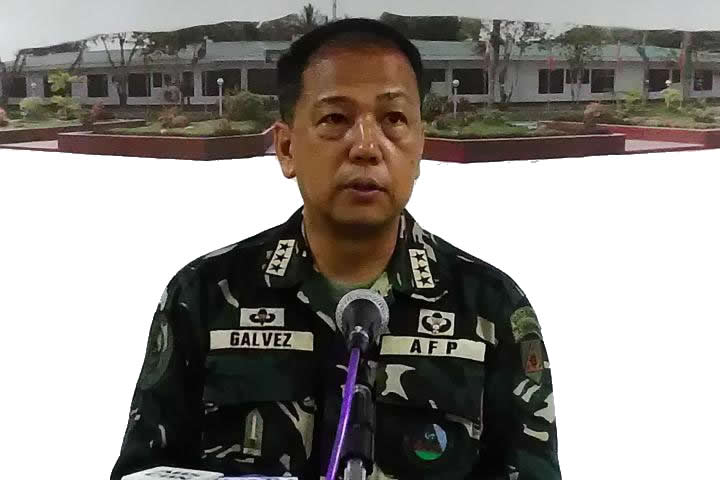 Passage of BBL and its Eventual Ratification Will Redound to a More Peaceful Mindanao- Gen. Galvez
The passage of the Bangsamoro Basic Law (BBL) and its eventual ratification will redound to a more peaceful Mindanao as this will address the root causes of the armed conflict, Lt. Gen. Carlito Galvez Jr., Commanding General of Western Mindanao Command (WESTMINCOM), said in a statement.

In an article posted on Peace.Gov.Ph, the Official website of the Office of the Presidential Adviser on the Peace Process (OPAPP), Gen. Galvez noted the provisions of the BBL addresses the underlying factors that breed terrorism in southern Philippines.
"The enactment of the BBL will significantly help in lowering the threat of extremism and terrorism, particularly the Abu-Sayyaf," Galvez added as quoted by Peace.Gov.Ph.
Gen Galvez is overseeing the government's campaign against terrorist groups in the island.
He said the terror groups will now find it hard to recruit new members, and carry out attacks, since the implementation of the BBL answers the "issues" of the Bangsamoro people.
"Right now, the terror groups are trying to change the narrative of the conflict in Mindanao," he said, adding that the extremists are taking advantage of the frustrations of the Bangsamoro people to join in their violent movement.
Galvez said the military fully supports the Duterte administration's peace agenda, particularly the implementation of the peace agreements the government has signed with the Moro Islamic Liberation Front (MILF) and the Moro National Liberation Front (MNLF).
He earlier noted, "The outcome of the peace process has a direct correlation with our problem on terrorism."
"We have a problem on terrorism. We experienced terrorism since 1991. Kaya sana habang we are discussing the BBL, let's free Basilan and other areas in ARMM (Autonomous Region in Muslim Mindanao) from terrorism," he said.
Meanwhile at the House of Senate, Senate President Aquilino Pimentel, Jr. said the senators have a "solid" support to enact the bill.