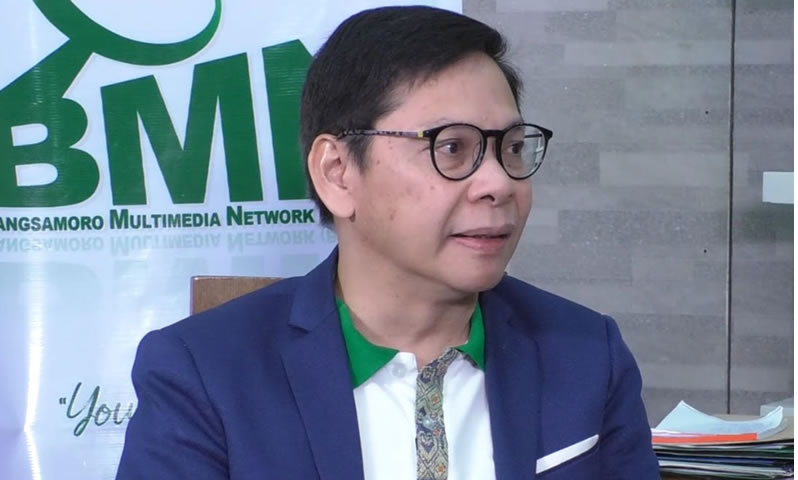 Minister Sinarimbo highlights MILG's disaster response project for the Bangsamoro
COTABATO CITY — Minister Atty. Naguib G. Sinarimbo of the Ministry of Interior and Local Government (MILG) highlighted their agency's disaster response project during 27th episode of Bangsamoro Multimedia Network (BMN) Inc. "Kaunlaran sa Bangsamoro" on Tuesday, November 30, 2021.
"That Rapid Emergency Action on Disaster Incidence (READi), an office attached to MILG, is the emergency responders in the BARMM (Bangsamoro Autonomous Region in Muslim Mindanao), he said.
Sinarimbo conveyed, "If there are displacement, conflict, flood, and earthquake this is the office (READi) that responds within 72 hours for fast delivery of service to our people."
He said that the BARMM-READi provides medical assistance for those involved in an accident, relief assistance to displaced people, and facilitates training the Local Government Units and other emergency responders.
"It also has technical assistance for the Local Government Units for betterment of their experience in emergency response," he added.
Sinarimbo explained the difference between the other Flagship Program of the Office of Chief Minister and other BARMM ministries like Project TABANG and the Ministry of Social Services and Development (MSSD).
"Project TABANG is essentially the humanitarian response of the Office of Chief Minister while MSSD's program is relief assistance that arrives after the emergency, ours [READi] arrives during the emergency. So in terms of speed in response ours is faster," he further explained.
The interior minister said emergency response, relief assistance, and training component, and policy development are their main interventions, "We have a goal that every community has their own response team in order for faster response," he said.
He also mentioned training in Water Search and Rescue (WaSaR), Incident Command System (ICS), "So that the emergencies inside their community would be addressed faster," he added.
About the coordination with different offices and ministries, in terms of implementation and community interventions, Sinarimbo said: "If it's a wider humanitarian and service delivery the coordinator is Project TABANG," he said, "If it's for Emergency Operation Center (EOC), we in the Bangsamoro READi are the ones assigned."
"If there's a sudden conflict, we'll activate the EOC since we are the Secretariat of the Regional Disaster Management Council with the Chief Minister as its Chairman. If this happens, automatically the convergence of pillars of the Disaster Response like the MSSD, MOH, MPW, and BPDA will be in the physical space of EOC of the Bangsamoro READi," Sinarimbo elaborated.
He also said that Bangsamoro READi delivers services outside the BARMM core territory and responds to the victims of earthquake, flash flood and typhoon, and fire incidence.
"There's no boundaries in humanitarian assistance in times of disaster. We, in the Bangsamoro Autonomous Region wants to show that we just don't serve our people, if there's a huge incidents of disaster we're bringing the team, because that should be the message of emergency response that we shouldn't only take care of our own people but the humanity itself," he pointed out.