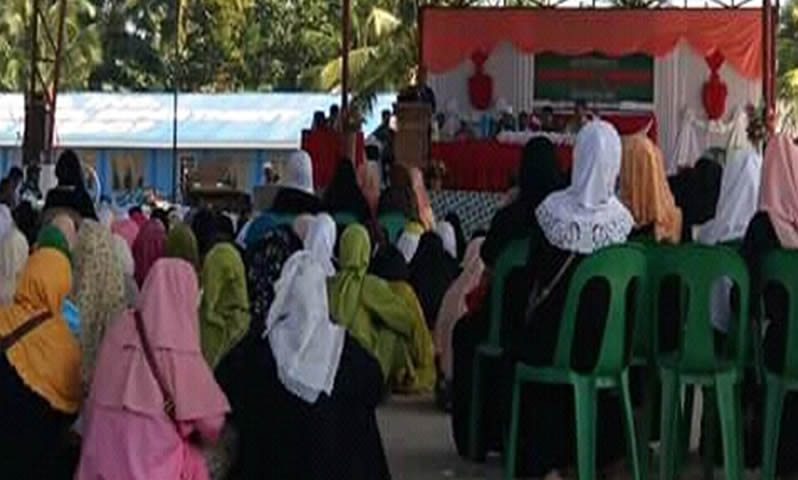 MILF preserves gains from the peace process
BULUAN, MAGUINDANAO – Prof. Esmael A. Abdula, President of Kalilintad Peacebuilding Institute (KPI), and Bangsamoro Leadership and Management Institute (BLMI) Training Officer said the Moro Islamic Liberation Front (MILF) has preserved its gains from the peace process with the Philippine Government.

Abdula was guest, and main speaker during the Bangsamoro Peace Symposium on February 10, 2018 organized by the MILF Damakling Political Committee attended by the local political leaders, PNP, religious sector, academe, women sector and youth sector.
"The MILF is committed to seek long lasting and peaceful solution to the four-decade armed conflict in Mindanao," Abdula emphasized.
In a random interview conducted by this writer to some participants, they unanimously said that
the passage of the BBL is the ultimate solution to the Mindanao Problem, and it can only be done now, under the presidency of President Rodrigo Duterte.
One participant told this writer, that the spread of violent extremism cannot be abated once congress fails to pass the BBL, as many among the Moro youth will join the extremists due to frustrations.
"All these peace gains that we have achieved in almost 17-years peace negotiations will become meaningless if a watered-down BBL is passed by congress," another participant said.
"Congress should not mangle with the E-BTC-Crafted BBL, otherwise many Moro youth becomes frustrated," he continued.
Abdula added, "Addressing the Moro Historical Injustices through legislating the Bangsamoro Basic Law (BBL) crafted by the expanded Bangsamoro Transition Commission will restore social justice in the Bangsamoro homeland."
The MILF wants the CAB-compliant BBL enacted by the Congress this year.
The Comprehensive Agreement on the Bangsamoro (CAB) is a final peace agreement signed between the government and the MILF on March 27, 2014 at the Malacañan Palace in Manila.
Abdula said the MILF believes a negotiated political settlement is the key to lasting peace in Mindanao.