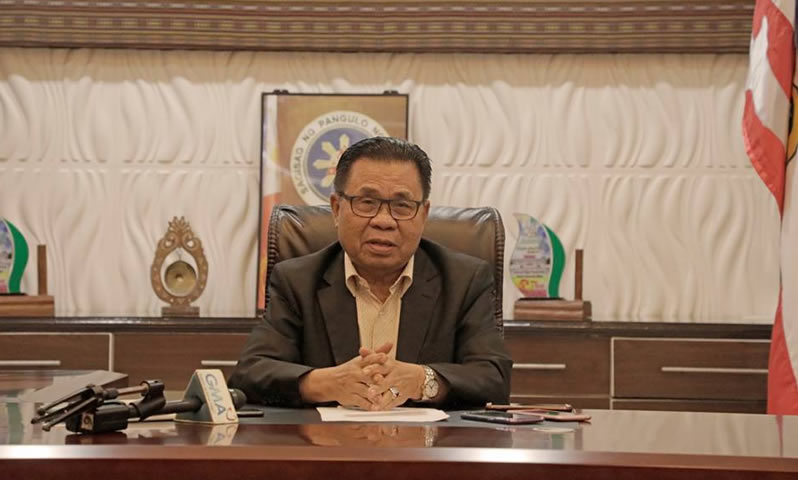 ICM Al Haj Murad wants justice for victims of Jolo church bombing
Sultan Kudarat, Maguindanao--- Bangsamoro chief minister Hadji Murad Ebrahim wants justice for victims of the January 27 bombings in the Mt. Carmel Cathedral in downtown Jolo that left 24 dead, said an online report by NDBC.

Several worshippers, including soldiers who were responding after the first blast were killed, and about a hundred worshipers hurt in the twin explosions that took place outside and inside the church.
During the regional peace and order council of the newly-established Bangsamoro Autonomous Region in Muslim Mindanao on Saturday, Ebrahimsaid he wants a closure to the church bombings that also left many worshipers injured.
The Moro Islamic Liberation Front (MILF) condemned the incident and assured that MILF officials in Sulu will help authorities identify the culprits.
Ebrahim said he will try his best, along with the Police Regional Office-BARMM, to secure justice for the victims of the bombing, the NDBC news said.
Two improvised explosive devices were used in the attack, one detonated inside the cathedral, the other near the entrance to the worship site.
Ebrahim, as chief minister of BARMM and head of the Bangsamoro Transition Authority, exercises ministerial control over the regional police command under Chief Superintendent Graciano Mijares.
In a symbolic rite last Sunday at the Jolo Church, Catholics in Sulu commemorated in somber mood the 40th day of the deadly bombing last March 10. It was led by Monsignor Romeo Saniel.
Saniel said the families of the people killed in the bombing were traumatized by the loss of relatives in the attack.
"Pain is still deep, sorrow still paralyzing but hope of letting go is a grace of God. We remembered the martyrs who died inside the cathedral," Saniel said.
Ebrahim said as chief minister of BARMM and presiding chairman of its security council he would focus on measures meant to forestall terror attacks in the Bangsamoro provinces, the NDBC news said in its report.
Ebrahim said the success of BARMM's pacification efforts is hinged on the cooperation of all sectors in the Bangsamoro region.
"We have to help each other. Peace-building is a community effort, an inclusive initiative," he said. (Source: NDBC News, 03-16-19)