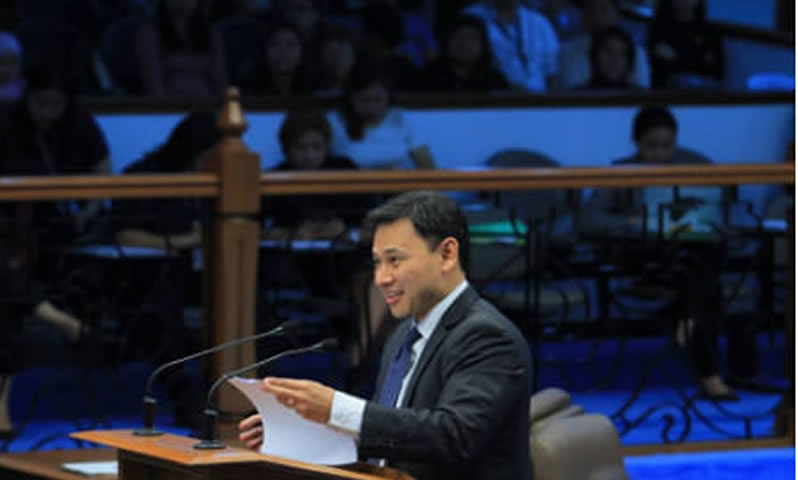 GAA 2019 includes P30Billion funding for BARMM
Sultan Kudarat, Maguindanao- The 2019 GAA recently signed by President Duterte includes a P30-billion allocation for the Bangsamoro Autonomous Region in Muslim Mindanao (BARMM), which replaced the Autonomous Region in Muslim Mindanao (ARMM), Sen. Juan Edgardo "Sonny" Angara, Chair of the Senate Committee on Local Government said on Saturday,
The amount was initially allocated for the ARMM, but this would be transferred to the BARMM to serve as its operational funds for this year.
With the funding, the newly established Bangsamoro government will be assured of crucial seed funding to finance development projects and rehabilitation of areas affected by conflict in the new autonomous region in Muslim Mindanao.
Angara explained that this was in fulfilment of the promise to give the Bangsamoro government full fiscal autonomy to achieve economic self-sufficiency and genuine development.
He co-sponsored Republic Act 11054 or the Bangsamoro Organic Law (BOL) creating the BARMM.
"With this spending package, we pin our hopes on the leaders of the new autonomous political entity to change the lives of our Mindanaoan brothers and sisters who equally deserve opportunities to be employed, educated and cared for by the government," he said, as quoted by Manila Bulletin.
The Bangsamoro Organic Law (BOL) was crafted by a 21-Member Bangsamoro Transition Commission, and was passed by congress in July 2018, and signed by Pres. Duterte thereafter.
The law that replaces the ARMM is the realization of the long peace negotiations between the government and the Moro Islamic Liberation Front (MILF) that started in 1997.
During the two-phase plebiscite held on January 21, and February 6 this year, the BOL was overwhelmingly ratified by the Moro people despite some opposition by local government officials particularly in Cotabato City.
Angara described the BOL as "a lasting and valuable legal solution to the long-festering problem in Mindanao—so that ultimately peace and prosperity can flourish." (Source: Manila Bulletin, 4/20/19)