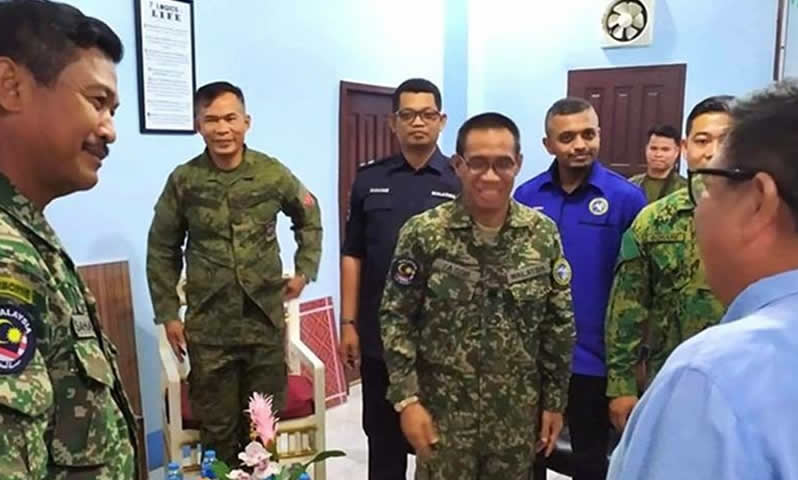 IMT First-ever visit to Basilan will help bring in investors-local officials
Sultan Kudarat, Maguindanao— The first visit of Malaysian- International Monitoring Team (IMT) members to Basilan on Tuesday is a good development that will help bring-in investors to the province according to local officials.

The IMT delegation met with Gov. Jim Salliman at the provincial capitol in Isabela City on Tuesday, according to Philstar report yesterday.
The IMT is comprised of military, police and conflict resolution experts from Malaysia, Indonesia, Brunei, Japan, Norway and the European Union.
Malaysian Army Major Gen. Dato Yacob Bin Samiran, IMT head, led the delegation that visited Isabela City.
The IMT's visit to Basilan complemented local government efforts to show that the province is now peaceful, said Gov. Salliman.
"This will somehow make strong the impression that we have peace now in the province and foreign investors are safe if they come to put up viable agricultural ventures around," Salliman added.
"That is good for the peace process. It will surely build strong coordination between the IMT and the provincial government of Basilan," Lt. Gen. Cirilito Sobejana, Chief of the Western Mindanao Command, said Wednesday.
Salliman and his brother, Basilan Rep. Mujiv Hataman, are staunch supporters of the GPH-MILF Peace Process that started in 1997.
The visit by IMT officials can help attract investors from Malaysia, Indonesia and Brunei, Sobejana said.
Salliman said he has been initiating dialogues with local commanders of the MILF as part of a provincial security campaign aimed at maintaining the cordiality between them and his administration.
"It can somehow make an impression that they too can go to Basilan and put up viable businesses in the province," he said.9Source: Philstar, July 31, 2019)