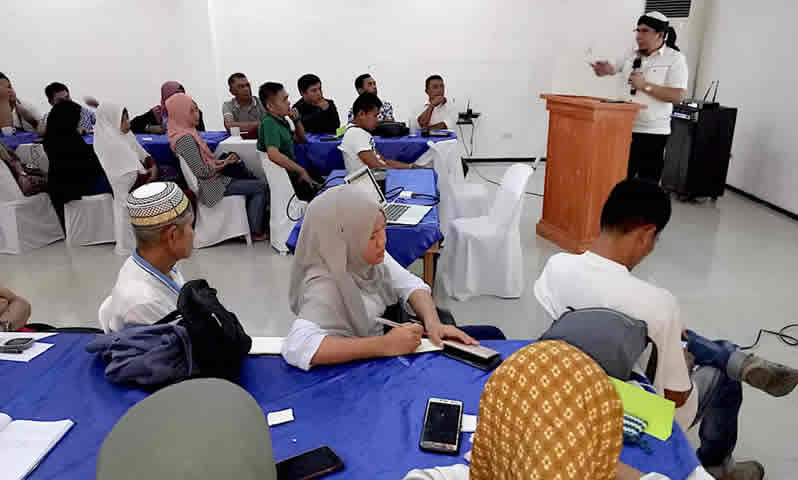 IAG Research Study on Traditional Madaris Schools in Mindanao will publicised on August
COTABATO CITY - The "Research on Traditional Madaris in Autonomous Region in Muslim Mindanao (ARMM) and Adjacent Regions" that aimed at providing baseline information to promote the use of data and evidence in crafting public policies on traditional Madaris Bangsamoro Autonomous Region in Muslim Mindanao (BARMM) in the Philippines and in the evolving education system of the will be publicized soon, the Institute of Autonomy and Governance (IAG) said.

The IAG, the institution which spearheaded the study, disclosed that it will launch the full report of the said study in Manila on August 22, Cotabato City on August 28 and Zamboanga City on September 11.
The report said there are four types of programs offered by Madaris: the Arabic Language and Islamic Values Education (ALIVE) for Filipino Muslim learners enrolled in the public schools nationwide; private Madaris recognized by the Department of Education; Tahderriyah or kindergarten schools established in MILF communities with the UNICEF-BEAM Program for 3-5 years old children; and the traditional Madaris that are operating outside the Philippine educational system.
Traditional Madaris, the study contends, are the most important educational institutions in Muslim Mindanao since they are looked up to not only as schools of learning but also as symbols of Islam.
For the Bangsamoro people, Madaris are the proper place to learn Islamic teachings and study Arabic language.
Madaris, plural for Madrasah, generally refers to Muslim private schools with core emphasis on Islamic studies and Arabic literacy.
According to IAG, from June 2018 until the second quarter of 2019, they gathered stakeholders' perceptions on the role of Madaris in socio-economic, cultural, and political development, and in peace and security.
The study further elicited suggestions for the improvement of the traditional Madaris and the stakeholders' vision of education for the Bangsamoro and traditional Madaris.
Among the activities undertaken in relation to the said study were a census of 1,850 traditional Madaris, survey of 169 Madaris using a multi-stage random sampling design with census as the sampling frame, six focus group discussions with Madrasah leaders, Madrasah alumni, parents and community members and 21 interviews with knowledgeable members of the academe, national, regional and local government, civil society organizations and the security sector.
IAG said the output of these activities is a 117-page report outlining the key findings of the study and the policy and program recommendations on how to enhance the traditional Madaris so they can contribute to the development of peaceful and prosperous communities.
The study is an Australian AID initiative implemented by IAG on behalf of the Australian Government through the Enpold Bangsamoro Phase 2 Program.