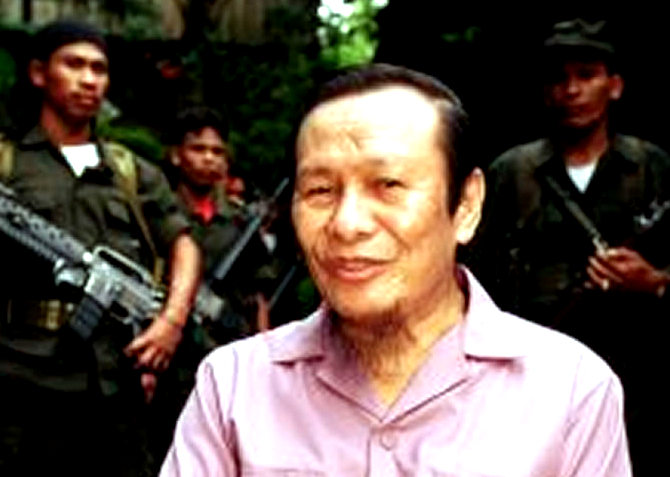 BARMM parliament wants to declare July 13 "Hashim Salamat Day" as annual "special non-working holiday"
Sultan Kudarat, Maguindanao– Minister Paisalin Tago of the interim Bangsamoro parliament files a bill declaring July 13 as "special non-working holiday" in the new autonomous region in honor of the Moro Islamic Liberation Front (MILF) founding Chairman Amirul Mujahideen Sheikh Salamat Hashim.

Citing Minister Tago, the Manila Bulletin in its report on August 26 says that the enabling bill is now pending deliberation at the Bangsamoro Transition Authority (BTA) Parliament, seeking to declare July 13 as a yearly holiday in the BARMM.
An e-copy of his proposal docketed as BTA Bill No. 13 was furnished to the Manila Bulletin.
The bill, titled "an Act declaring July 13 and every year thereafter as Salamat Hasim Day, a special non-working holiday in areas of (BARMM)," is one of legislative measures filed by Tago following the inaugural session of the 80-member BTA last March.
If passed, Tago said, the bill would authorize the "office of the Chief Minister…to plan and implement the appropriate ceremonies or activities commemorating or in observance of the (regional holiday)," the Manila Bulletin report said.
It is recalled that sometime in 2002, the late chairman and his family along with some of his personal BIAF escorts left Buliok Peace Complex in Pagalungan, Maguindanao, when government troops started firing howitzer towards his camp, and fled to Butig, Lanao Del sur where he died from heart ailment and ulcer on July 13, s2003.
During the attack, BIAF members battled fiercely against government soldiers resulting to mass exodus of civilians to safer areas.
Sometime in 1977, Chairman Hashim and many foreign trained MNLF Commanders, that include Al Haj Ahod Ebrahim aka Al Haj Murad, Mohagher Iqbal, the late BTC Chairman, and MILF Vice Chairman on Political Affairs Ghazali Jaafar, Sammy Al Mansoor Gambar, bolted from the MNLF, and formed the MNLF Salamat Hashim faction that subsequently became the MILF in 1983.
The reason for the split by MILF from the MNLF under Prof. Nur Misuari were political and ideological differences.
Since then the MILF became the largest revolutionary group in Southern Philippines.