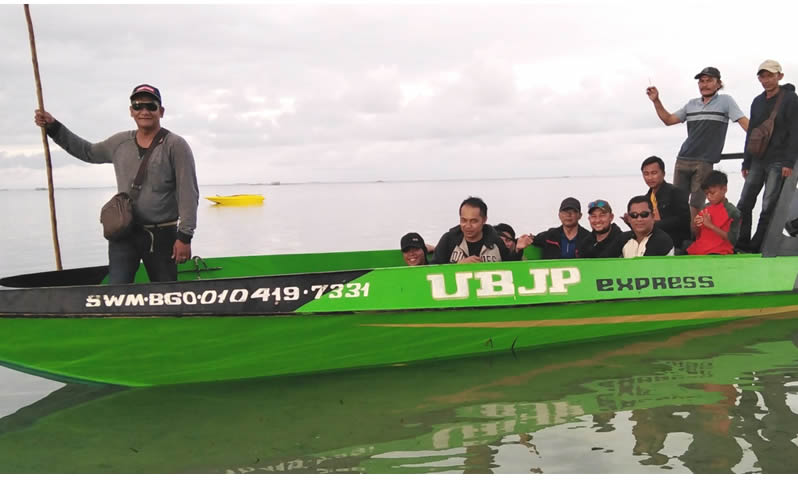 MP Ahang conducts series of community engagements in Tawi-Tawi
BONGAO TAWI-TAWI- Member of Parliament Abdullah A. Ahang of the Bangsamoro Transition Authority (BTA) conducted outreach activities in his homeland province of Tawi-Tawi recently.

Ahang and his Staff visited far-flung villages in Tawi-Tawi and gave updates to his constituents on Bangsamoro Autonomous Region in Muslim Mindanao (BARMM), and gathered valuable inputs that may serve as reliable reference for BARMM Ministries and concerned agencies to consider for inclusion in their programs, and other related social services.
In his series of engagements, MP Ahang had been told by his constituents that they have a positive expectation on the BARMM, and its leadership that real change may happen be it political or social service delivery with the hope, that the region can improve the plight of the Bangsamoro people as a whole.
MP Ahang also visited Barangay Tong Gusung in Sitangakai to look for a possible location of a housing project that maybe funded by BARMM-BRIDGE program.
IN PHOTO: MP Abdulla Ahan walks with his staff on their way to the venue of the meeting with constituents early morning on January 10, t Barangay Tong Gusung, Sitangka, Tawi-Tawi
MP Ahang had also intensified community organizing to sustain, and strengthen the people's support to leadership of Moro Islamic Liberation Front (MILF), the BARMM, and the United Bangsamoro Justice Party (UBJP). The organizing activities were carried out by UBJP Taskforce organizing team to increase membership.
As Provincial Political Committee Chairman of Sama province in Tawi-Tawi, MP Ahang also helps in facilitating the decommissioning of some BIAF members in Tawi-Tawi that were allotted quote through the Independent Decommissioning Body (IDB).
The decommissioning of -BIAFMILF Combatants in contained in the Comprehensive Agreement on the Bangsamoro (CAB) of 2014, and stipulated in the Bangsamoro Organic Law (BOL) signed by President Rodrigo Roa Duterte on August