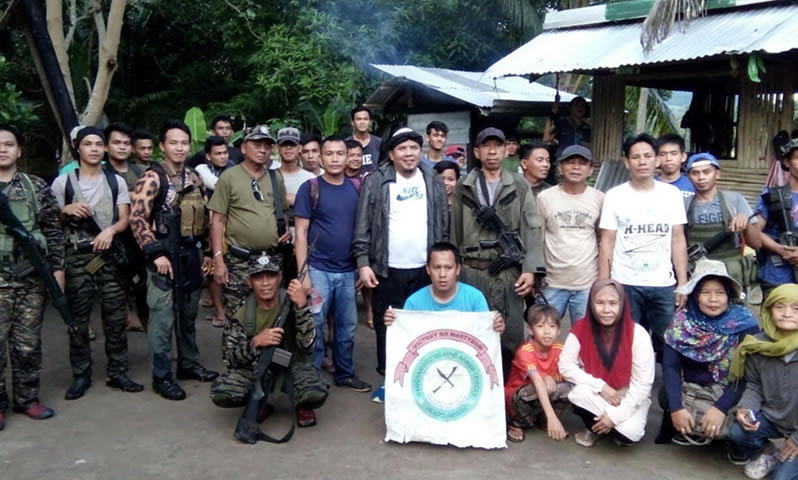 FBCSO, Polcom hold Peace Advocacy at camp Badr's satellite camp
COTABATO CITY. June 26, 2018 - The Federation of Bangsamoro Civil Society Organization, Inc. (FBCSO) in coordination with Kutawato Provincial Political Committee (POLCOM) organized and conducted a peace advocacy at Camp Badrudin, a satellite camp of Camp Badr in the hinterlands of Datu Odin Sinsuat ( DOS) and Upi Municipalities on June 23, 2018.

The activity aimed to update the MILF - BIAF of the recent development on GPH - MILF peace process specifically on the passage and status of Bangsamoro Basic Law (BBL), and the possible scenario during the Bicameral Conference scheduled on July 9 - 13.
The participants were under the command of Bob Akmad, the Brigade Commander of 14th Brigade of the 16th Base Command.
Provincial Chairman Abubakar Abas, Al haj of Kutawato Provincial Political Committee was represented by Den Abdulrahman, Vice Chairman of Kutawato Provincial Political Committee who spoke on the essence of leadership in Islam and the necessity to follow its leader as an obligation in accordance with the teachings of the Qu'ran and Sunnah (Traditions) of the Holy Prophet (PBUH).
FBCO was represented by its President Junn P. Salik who gave an update on the peace process and explained the narrative of the two BBL versions approved in the final and 3rd reading by both chambers of congress.
Salik reminded the participants on the challenges and opportunities that lies ahead and urged them to stay vigilant, remain on track on the terms of reference of the peace agreement.
Salik also advised them to get information from their leaders and not from outside sources who has nothing in mind except to misinform and misguide considering that " fake news " is already a global phenomenon in the field of communication.
He also made emphasis that the CSO's, religious leaders, academe and even BTC Commissioners by themselves and other stakeholders of peace process are working hard to convey message to national leaders specially the members of the Bicameral Conference Committee for the restoration of the deleted provisions of BTC crafted provisions that are culled out from the Comprehensive Agreement on Bangsamoro (CAB).
"As a Muslim we should be optimistic and hopeful, and work for the best, put our trust to Allah and to our Bangsamoro leaders who are also working hard for the general welfare of the Bangsamoro people. "
" Let us all preserve and sustain the gains of the peace process for our children and the next generation." He added.