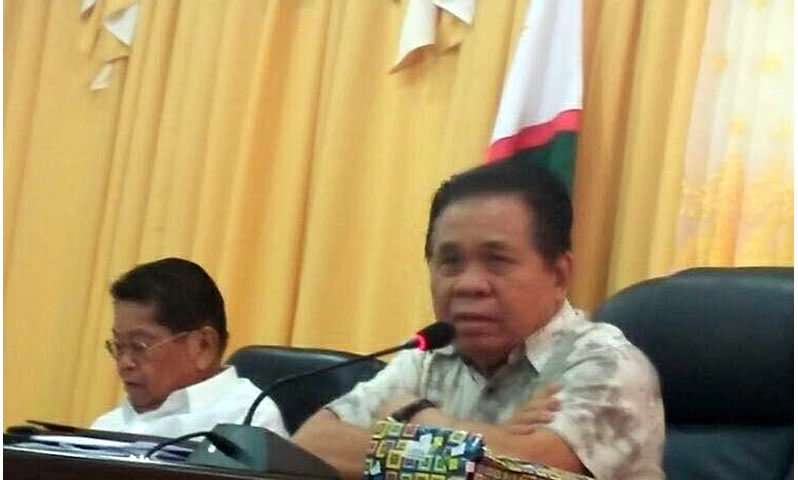 MILF Chair condemns bombing in Basilan
MILF Chair Al Haj Murad Ebrahim issued today a strong statement condemning the latest bombing that occurred in Bulanting, Lamitan, Basilan last July 31.

"There will be no compromise with terrorists whose aims are to create chaos, destruction, and bloodshed. No quarters shall be given to them and they must be defeated at once. They must not be allowed to grow."
This was the immediate reaction of the MILF leader after learning of the terrorist attack in the island province that left ten casualties including a woman, a child, and scout rangers belonging to the 3rd Scout Ranger Battalion.
He directed all MILF commanders in the island to be in full alert for possible more terrorist attacks. He also asked MILF members of the Coordinating Committee on the Cessation of Hostilities (CCCH) and Ad Hoc Joint Action Group (AHJAG) to coordinate with their counterparts in government for possible joint action, pursuant to the provisions of relevant agreements.
Based on initial report, the perpetrator was of German-Arab blood, who arrived in Basilan via Sulu few days before the blast. Two others, believed also to be foreign nationals, also arrived using the same route.
The report added that the foreign terrorists are under the custody ASG Commander Furuji Indama, also known as Abu Dujanah.
The report also said that a van loaded with Improvised Explosive Device (IED) was used to carry out the terrorist mission.
On August 1 the MILF Central Committee convened in a special session and adopted a Resolution, which reads in part as follows: "The MILF Central Committee views with deep concerns the latest upsurge of violence and terrorism in Mindanao particularly in Basilan. The wounds inflicted on our people and peace-loving people of Marawi City on May 23 last year are still unhealed and aching; and here again, signs are clear: The terrorists are not yet down and out. Collectively and individually, we condemn this dastardly act as well as all other forms of violent extremism."
The Resolution also called on members of the MILF to be vigilant at all times and work together to oppose and defeat all forms of extremism especially in the name of religion.
The blast came barely two days after a huge gathering in Darapanan, Sultan Kudarat, Maguindanao on July 29 called by the MILF for the purpose of consulting its leaders, both political and military, as well as mass supporters on the issue of whether or not the MILF will accept or reject the BOL passed by Congress into law recently.
Some 100,000 leaders of MILF and their civilian supporters responded and all but none either endorsed the acceptance of the BOL or gave the mandate to the MILF to decide the matter for the good of the people.