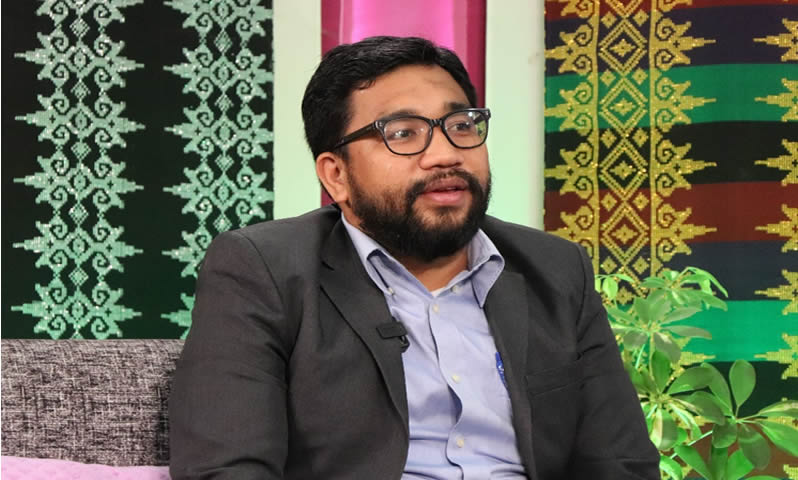 MISA exec conveys scholarship programs, services
COTABATO CITY — Datu Abdulshattar E. Zailon II, Executive Director of Moro International Students Association Inc. (MISA), had discussed its offered scholarship programs and services during the 40th episode of Kaunlaran sa Bangsamoro Multimedia Network last Saturday.
"At first this is only a group of international students that studies in Turkey. Until we have our alumni that finished their studies and we also have volunteers—group of volunteers," he related.
According to Zailon, their initial objective was to establish their group outside of the country that will shelter the international students that studies abroad. "So that when they arrive at Turkey they have a shelter they could go to, they have someone who could guide and help them," he narrated.
He related further that their group then widened their goals including uplifting the educational status of the Bangsamoro people such that they will be competitive both locally and globally.
"From the moment they depart from the country to their arrival to Turkey, their stay there, and up to their repatriation going back in the Philippines, the MISA we'll be one of the identities who'll be helping them," he said.
He said their main program is to help Moro youth access scholarship opportunities and address the needs of those scholars studying in Turkey in able to help them finish their studies.
"We also have humanitarian services just like during the Ramadhan and the qurban we yearly do a celebration of these," he shared.
He related that they provide free iftar during Ramadhan to depressed communities and also extend relief assistance in areas that had experienced conflict.
"We also have online education series in our page which is being conducted by our volunteers. We have a new program called 'Womb to Tomb' series, this is about the life of human starting from their birth to their death—this is more on Islamic lectures," Zailon said.
"And for the upcoming months we're going to partner with International Federation of International Students, we're currently plotting the program. What will happen here is we're going to have a MISA Academy in which we'll have speakers; international speakers, professors coming from different countries that will give us lectures about diplomacy, multimedia, and other students who studies in Turkey will be going to introduce their own countries to the Bangsamoro," he said.
"What we want is 'Bangsamoro to the world and world to the Bangsamoro' that's what we want to open," he stated.
Zailon also conveyed, "Actually one of our priority programs is our orphans. We're doing a program like our 'Smile Charity' in which this is a monthly activity of our MISA volunteers. They go to the orphanage centers to visit our orphans," and added that they play with the orphans, take them outside, have a feeding program and provide them food packages.
"We also have 'Project Wata', this is more on advocacy where we teach the children about their rights and we give them lectures about their puberty," he added.
He said that everything they do in MISA is voluntarily and their volunteers do not receive any compensation.
According to Zailon there are two hundred students studying in Turkey enrolled in different universities from different cities.
He added that they have a divided organizations MISA in Bangsamoro homeland and MISA Turkey who are ready to assist the students.
He mentioned the various partner organizations such as United Muslim Youth Organization, Federation of International Students, IHH Turkey, International Organization of Jurists, Insani Yardim Vakfi, and YTB. "Most of our partners are international organizations coming from Turkey," he said.
Zailon underscored that the Bangsamoro people are capable and just need opportunities that could cater them.
"Our scholarship opportunity to study in Turkey is currently open. This started last January 10 and will end on February 10," he announced.
The scholarship application can be applied through on line by accessing www.turkeyburslari.com or www.turkeyscholarships.com where application form is available.
Applicants may also upload pertinent documents such as Transcript of Records (TR), diploma, passport, and recommendation letter. Those who completed the requirement should wait for the schedule of the interview.
He said MISA issues recommendation every Saturday. Their office is located at Door 1, Candao Apartment, Rosales Street, Cotabato City. An interview will be conducted before the issuance of recommendation letter.
"This scholarship program is given by the government of Turkey for all the students who wants to study abroad. So for our undergraduates they will receive around 1,400 Lira, for the Masters and Doctors students they'll also receive a monthly stipend," he said.
Zailon said food and accommodation will be provided for the scholars and some cities also provide support to transportation for the students.
He also revealed that MISA has already more or less 20-30 alumni that has established their role in helping the current Bangsamoro government through working in the various ministries, offices, and agencies of the BARMM.