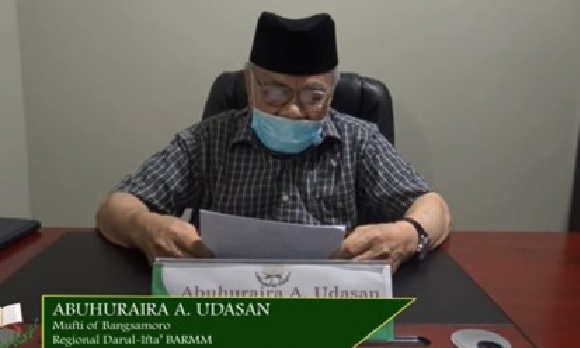 Bangsamoro Darul-Ifta' lifts temporary ban on mass prayers at mosques
Cotabato City– The Darul-Ifta' of the Bangsamoro Autonomous Region in Muslim Mindanao (BARMM) has issued a directive lifting the temporary suspension of the Friday and other congregational prayers in the mosques in the region starting June 1 until June 15.
In a Religious Guideline No. 009 dated June 01 issued by the Bangsamoro Grand Mufti and Executive Director of Darul Iftah Abuhuraira Udasan, it states that the temporary suspension of Friday, and other congregational prayers in mosques is lifted from June 1 to June 15, 2020.


To ensure the safety of Muslims from the corona virus while attending Friday prayers, and other congregational prayers, the Darul Iftah set preventive measures for Muslims to strictly follow, such as:
1.
Only 50% of the total capacity of mosque's is allowed every prayer
2.
Physical Distancing of about 1 meter apart must be maintained
3.
Proper mask wearing must be instituted
4.
Alcohol or sanitizers must be availed at mosques entrances
5.
Every prayer is required to bring his own mat prayer or sajadah
6.
Only 20minutes is allotted for ordinary prayers, and 30 minutes, and 30 minutes Jum'ah (Friday) prayers performances
7.
As soon as the prayer is over, everyone has to vacate the mosques to give way for its standard disinfection and sanitation
8.
Worshippers who are not feeling must perform prayer at home
The guidelines issued by the Darul Iftah or House of Opinion came after the national Inter Agency Task Force of Emerging Infectious Disease (MEID) placed the BARMM under the Modified General Community Quarantine (MGCQ).


It can be recalled that sometime in March this year when the national government placed the entire country under community quarantine due to COVID-19 Pandemic, the Darul Iftah suspended all congregational prayers in mosques to prevent the spread of the pandemic.