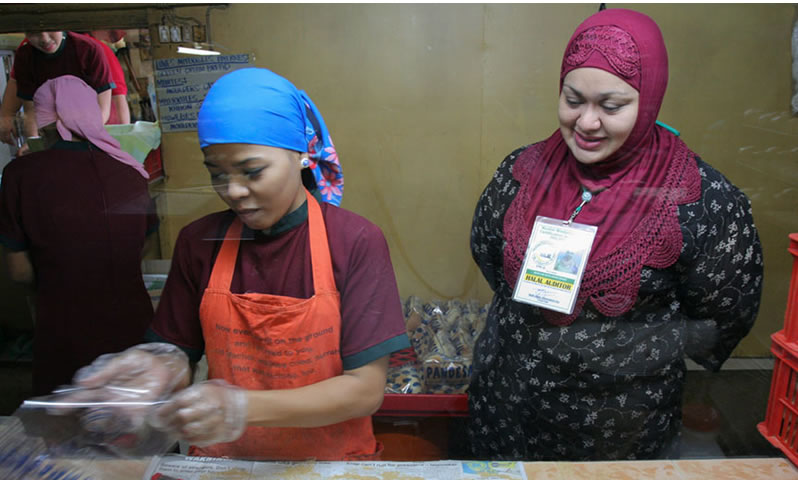 DOST-12 pushing for operationalization of Halal Lab in Koronadal City
The Department of Science and Technology (DOST) in Region 12 is pushing for the operationalization by early next year of its P75-million national halal laboratory in Koronadal City, said an online report by Mindanews.

The construction of the project's final phase is currently ongoing and they are expecting its full completion by October, said Dr. Zenaida Hadji Raof Laidan, Regional Director of DOST-12.
The halal laboratory is part of the P255.5-million Philippine National Halal Laboratory and the 2nd Halal Science Center being developed by the DOST in the area, said the report by Mindanews.
The phased construction of the laboratory started in 2009 but its completion was delayed due to funding problems.
The official said the laboratory will be equipped with "world-class and state-of-the-art" equipment and support facilities, which will include microbiological, physico-chemical and metrological laboratories.
Dr. Laidan said the facility will serve as a "one-stop-shop" for halal testing, certification and other related requirements.
In line with the construction of the laboratory, she said they have started the development of a "halal innovation center" in the region.
Dr. Laidan said the initiative is aimed to facilitate the development of technologies for new halal food and non-food products.
Through the program, she said they will help address the needs of the halal markets by training entrepreneurs on the production of various new products.
These include alternative halal food, beauty care and pharmaceutical products, she said.