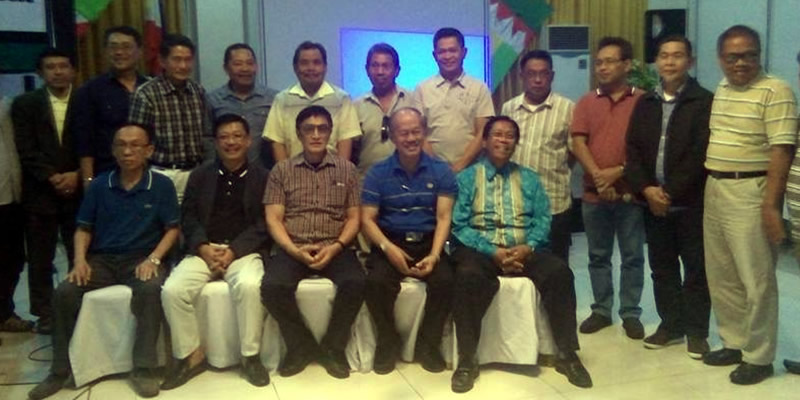 1st Bangsamoro Leaders Dialogue held in Davao City
The Bangsamoro Leadership and Management Institute (BLMI) sponsored a dialogue between key leaders of Moro National Liberation Front and Moro Islamic Liberation Front on January 14-15, 2017, in Davao City. 
The dialogue aimed at bringing together opinions and ideas about the situation of Bangsamoro as the peace process is going on. In attendance were about forty personalities from both the MNLF and MILF. To mention a few, Datu Romeo Sema, Datu Randy Karon, Ustadz Pendi Colano, Jimmy Labawan, Duma Sani, Judge Casan-Ali L. Limbona and Haja Bainon Karon.
Others who were also present were MILF Peace Implementing Panel Chairman Mohagher Iqbal, Architect Edward Uy Guerra, Ibrahim Ali, Abdullah Camlian, Jun Mantawil, Haron Meling, Engr Aida Silongan.
The dialogue resulted into an agreement that MNLF and MILF will support and continue the work of the joint peace mechanisms (technical working groups, BTC and BCF), to preserve the gains of the peace processes and bring just and lasting peace in the communities of Bangsamoro region and the rest of Mindanao.
Both parties have also agreed to participate in various dialogues and meetings which shall serve as avenues to discuss important issues faced by Bangsamoro communities.
The dialogue of brothers-in-struggle, though may have not met for quite a period of time had been very warm and accommodating for each other's idea and opinion for indeed the common interest is how to achieve Right to Self- Determination of the Bangsamoro nation.
BLMI Executive Directo Ustadz Mahmod S. Ahmad and Abdulwahab Guialal performed the tasks of organizers and facilitators, respectively.